Didn't get to the Getty before dark.
Scott Pruett's car after the first day at the NJ racetrack.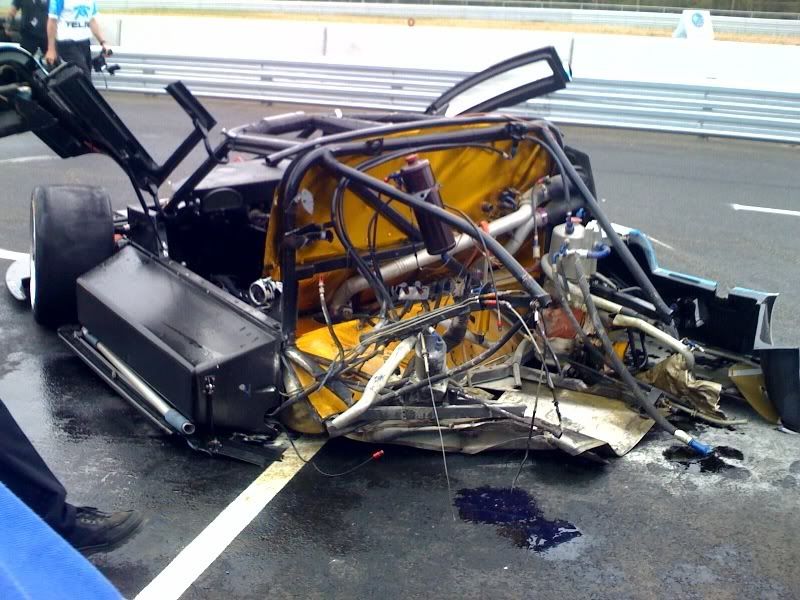 They don't bring a backup with them so they had to sent the tranporter back to indy to get their other car.
Speed WC GT at Mosport was good if you haven't seen it yet.