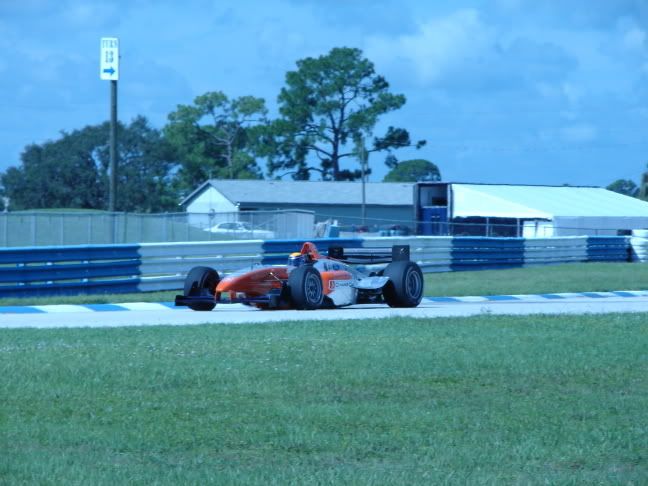 Roberto Moreno put the first 100 miles on the Panoz DP01 at the Sebring short course. Rumor is that the car ran as fast as 53 seconds flat. The lap record for that layout was recorded by Seabass in the days following the 12 hour race this year(lots of rubber on the track) with a time in the 49s. Bear in mind that today was a shakedown test for the Panoz and the car only ran 3 laps at a time, out lap, fast lap, in lap. The car had no problems.
I'm investigating the feasibility of going to Mexico City for the last race of the year in November, and the first race of next year in Las Vegas. Daytona 24 is not in the plans.
Cyndy doesn't have Lyme disease, so by process of elimination that leaves Ebola. She's in Worcester now and will go to the doctor ?Thursday? to have her leg and arm amputated.
Antonio Pizzonia will be driving the second Rocketsports car in Montreal. The race is sold out(though it has less seats than it did when Joel and I went).
Check out Nelson's new website on the side of the blob. It's... um... yeah. Jacques Villeneuve has insulted Michael Schumacher, IRL, and Champ Car in the past week. He say's Nascar is as good as F1... so we know what he wants to do next year.
I write my own blobs.
Red Sox fans are really emotional for some reason, kind of like French drivers.
Paul